Cleanroom Microfiber Swab MS766 Medium Handle CleanTip


Deskripsi:
Microfiber swab MS766 kami adalah versi yang lebih pendek dari MS761, yang memiliki ukuran ujung yang sama, dapat digunakan pada aplikasi yang tidak membutuhkan pegangan panjang. Ini dapat digunakan pada industri mobil, manufaktur cetakan dan sebagainya. Mikro Microfiber Tip Swabs MS766 memiliki head paddle internal dan handle medium yang fleksibel. Ini dibangun dari double layer rajutan microfiber polyester yang memiliki kapasitas penyerap yang baik. Microfiber polyester memiliki kompatibilitas yang sangat baik dengan pelarut yang keras. Struktur substrat mikrofiber membuatnya cocok untuk menjebak partikel mikro. Clean room swab MS766 sangat ideal untuk aplikasi berkualitas tinggi seperti sampling permukaan farmasi dan industri bioteknik.

Cocok dengan:
- Texwipe Microdenier Swabs TX766
Hubungi kami untuk lebih banyak perangkat Swab Micrenier Cleanroom Texwipe yang kompatibel

Diagram Dimensi:

Aplikasi:
- Untuk aplikasi menggunakan TX766 sementara tidak perlu begitu panjang
- Hapus noda membandel dengan larutan pembersih
- Bersihkan permukaan optik halus
- Untuk perakitan ponsel
- Untuk pembuatan mesin otomatis

Pengemasan:
500 penyeka / tas
5 kantong dalam dari 100 penyeka
30 tas / koper

Karakteristik Kontaminasi:
Property

Measurement

Test Method*

Nonvolatile Residue(NVR)

TM10: Procedure for Determining the Nonvolatile Residue (NVR) Extractable from Swabs in a Given Solvent

IPA Extractant

0.02 mg/swab

Ions

TM12: The Determination of Ions in Wipers and Other Materials by Capillary Ion Analysis (CIA)

Chloride

<0.01 μg/swab

Sulfate

<0.01 μg/swab

Nitrate

<0.01 μg/swab

Phosphate

<0.01 μg/swab

Fluoride

<0.01 μg/swab

Potassium

<0.01 μg/swab

Calcium

<0.01 μg/swab

Sodium

<0.01 μg/swab

Magnesium

<0.01 μg/swab
*: Prosedur uji tersedia berdasarkan permintaan.
Karakteristik ESD:
Tangani Resistivitas: 10 8 - 10 9 Ohms / Sq (Opsional)
Gambar: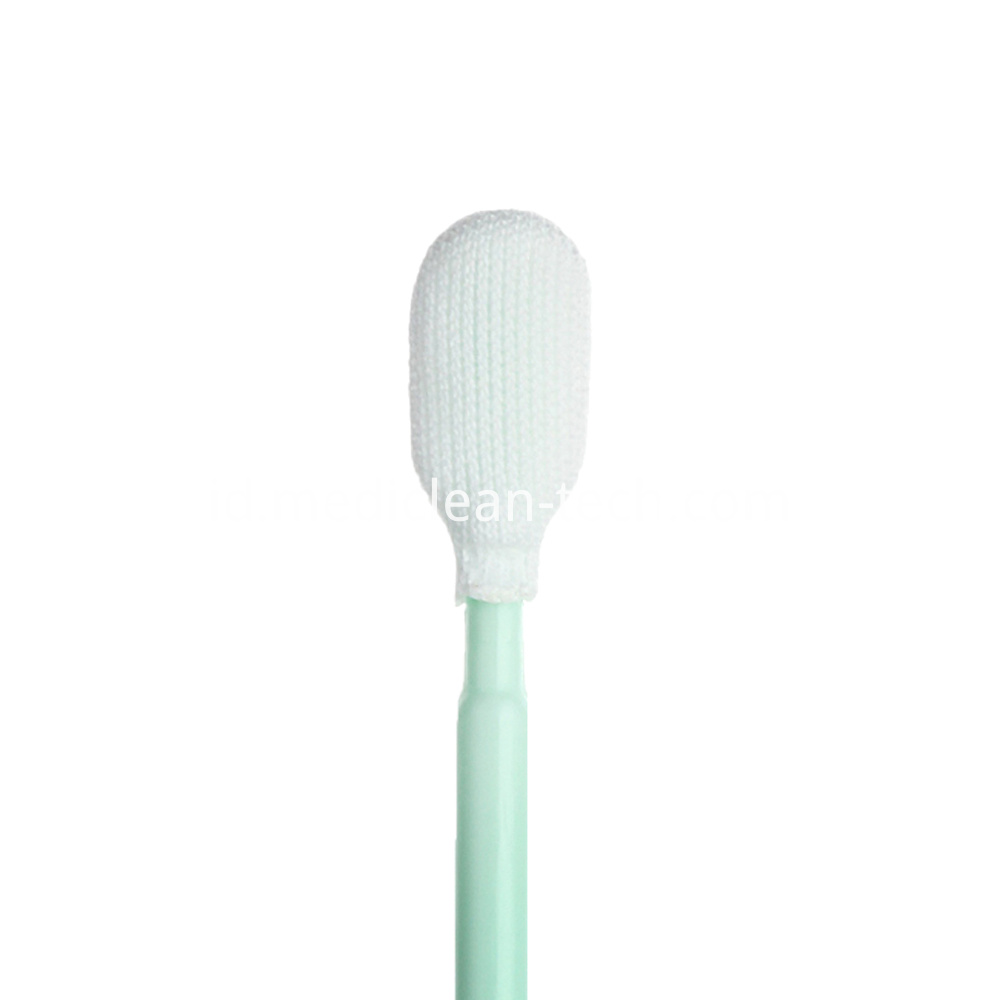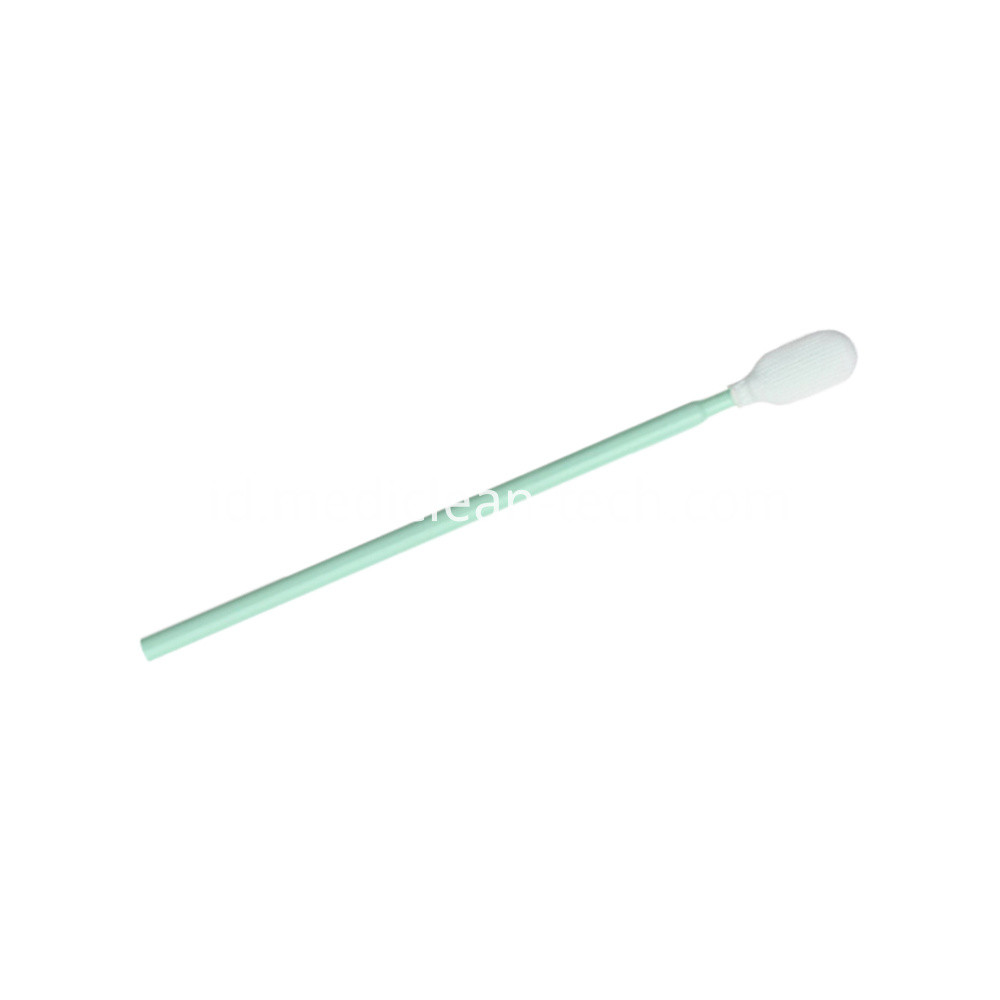 Kategori Produk : Sapu Cleanroom > Sapu Microfiber Cleanroom