Cleanroom Polyester Swab PS758 Texwipe Kompatibel
Deskripsi:
Mediclean`s Cleanroom Polyester Swabs PS758 dibangun dari kepala poliester murni dan pegangan polypropylene 100%. Polyester swab PS758 adalah pilihan ideal untuk slot kecil yang bersih dan area beralur. Cleanroom Polyester Fabric Swabs PS758 dicuci di kelas 10 cleanroom memastikan tingkat kebersihan tertinggi. Teknik panas termal tidak menghasilkan kontaminasi perekat. Polyester Tipped Swabs PS758 dapat digunakan untuk pengambilan sampel permukaan medis atau validasi biogenetik.
Cocok dengan:
- Texwipe Polyester Cleanroom Swab TX758
Hubungi kami untuk lebih banyak item yang kompatibel dengan Texwipe Cleanroom Polyester Swabs
Spesifikasi:
- Nomor Model: PS758
- Bahan Kepala: 100% Polyester
- Menangani Bahan: 100% Polypropylene
- Pegangan Warna: Hijau (Putih, Hitam, Biru tersedia atas permintaan)
- Standar Met: Kelas 10 ISO Kelas 4 Bersertifikat
Diagram Dimensi:
Fitur:
- Kecil, kepala kompak dan pendek, pegangan yang kaku
- Kepala polyester yang tahan lama dan tidak abrasif, baik untuk pekerjaan toleransi yang ketat
- Tidak menghasilkan serat atau partikel yang longgar
- Tidak ada perekat atau lem yang digunakan dalam konstruksi
- Konstruksi bebas serat tidak menghasilkan serat atau partikel yang longgar
- Dapat digunakan dengan pelarut untuk tanah yang keras
- Konstruksi yang mulus, tidak akan menggores permukaan
- Tingkat residu non-volatile rendah, tingkat partikel rendah
- Pegangan swab ESD tersedia berdasarkan permintaan
Aplikasi:
- Pembersihan tujuan umum
- Bersihkan slot kecil dan area beralur
- Bersihkan permukaan optik sensitif dan kepala magnetik
- Untuk pembersihan validasi, sampling permukaan
- Bersihkan area yang sulit dijangkau
- Bersihkan komponen dan aksesori mekanis mikro
Pengemasan:
500 penyeka / tas
5 kantong dalam dari 100 penyeka
100 tas / koper
Karakteristik Kontaminasi:
Property

Measurement

Test Method*

Nonvolatile Residue(NVR)

TM10: Procedure for Determining the Nonvolatile Residue (NVR) Extractable from Swabs in a Given Solvent

IPA Extractant

0.02 mg/swab

Ions

TM12: The Determination of Ions in Wipers and Other Materials by Capillary Ion Analysis (CIA)

Chloride

<0.01 μg/swab

Sulfate

<0.01 μg/swab

Nitrate

<0.01 μg/swab

Phosphate

<0.01 μg/swab

Fluoride

<0.01 μg/swab

Potassium

<0.01 μg/swab

Calcium

<0.01 μg/swab

Sodium

<0.01 μg/swab

Magnesium

<0.01 μg/swab
*: Prosedur uji tersedia berdasarkan permintaan.
Karakteristik ESD:
Tangani Resistivitas: 10 8 - 10 9 Ohms / Sq (Opsional)
Gambar: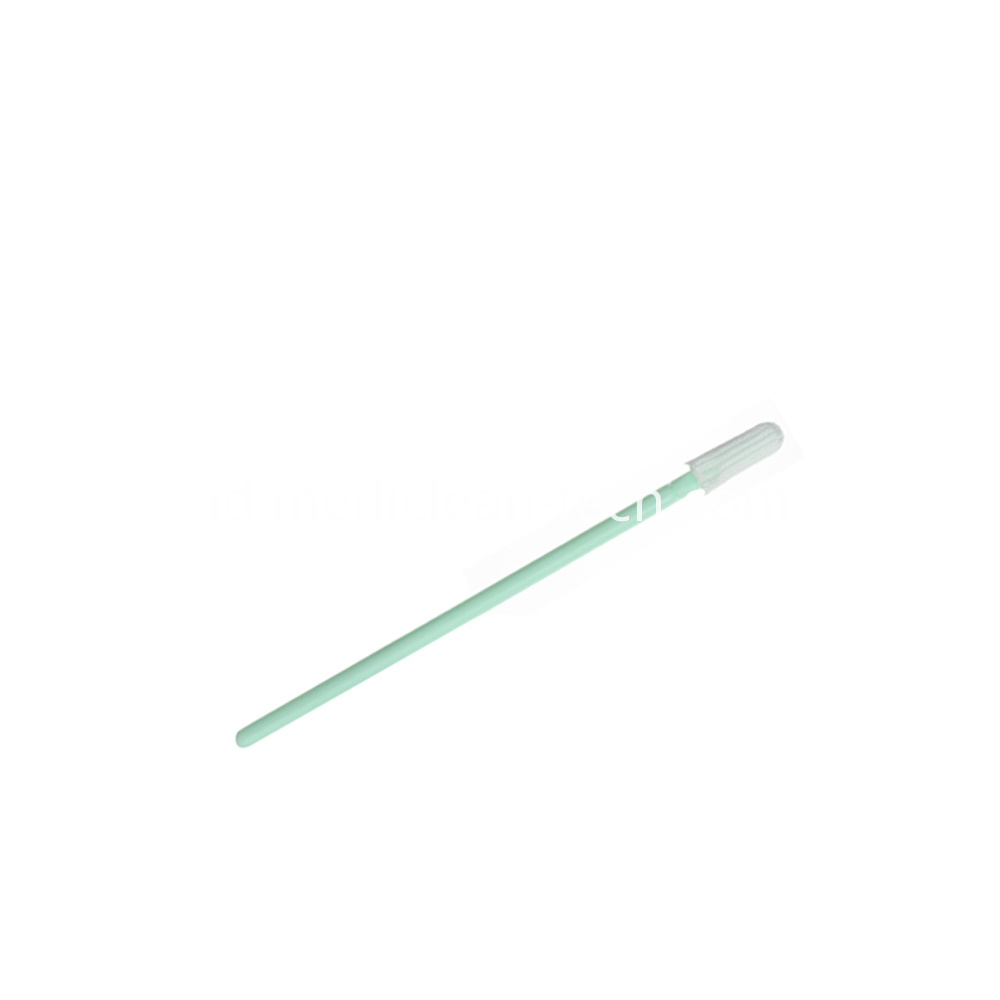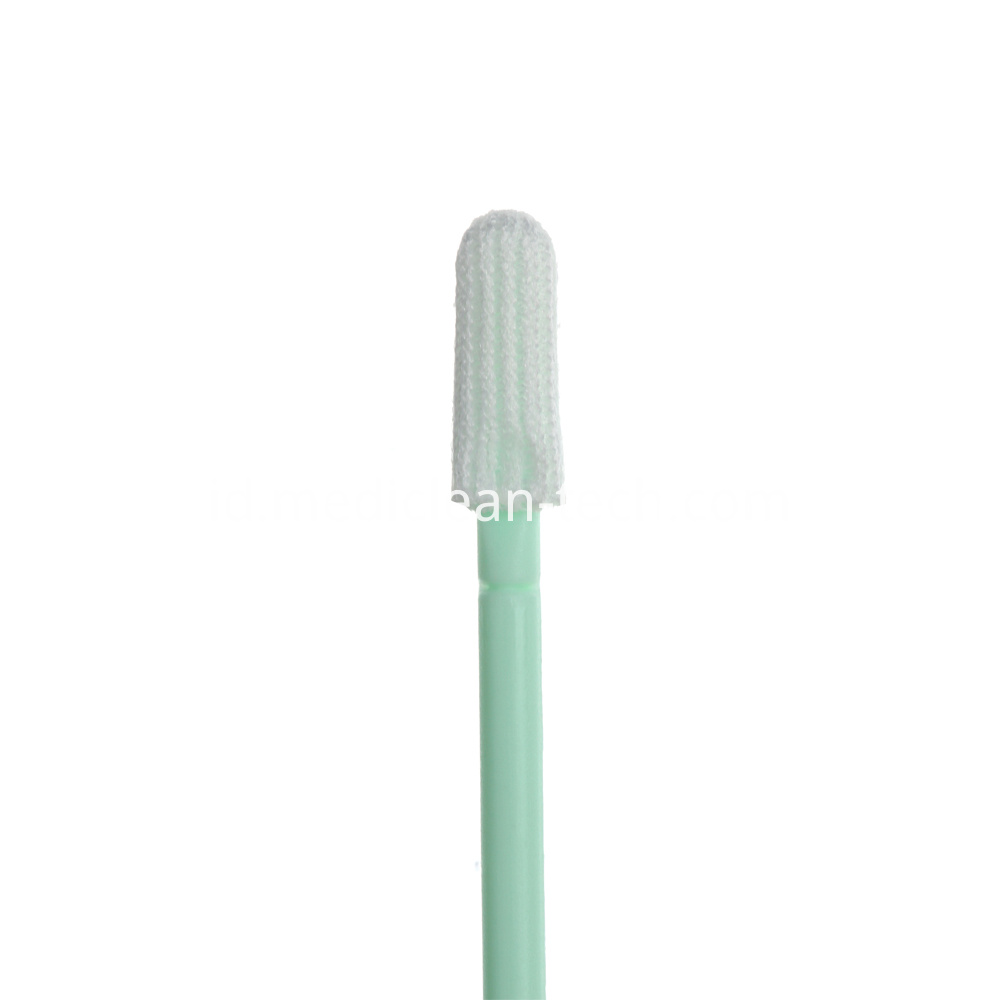 Kategori Produk : Sapu Cleanroom > Cleanroom Polyester Swab