ESD Safe Polyester Swab PS743 Menyerap

Deskripsi:
Anti-static Cleaning Swab PS743 diproduksi oleh proses luar biasa dari pembentukan dan pengelasan ujung swab tanpa menggunakan perekat. Pegangan polipropilena disspatif efektif untuk menghilangkan statis dalam hitungan detik. Anti-Statik Swab Stick PS743 bebas dari silikon dan amida, asam dan tahan pelarut. Mediclean`s ESD Cleaning Swabs adalah penggunaan yang kompatibel dengan berbagai merek swab poliester seperti Texwipe, Contec, Chemtronics, Berkshire. Ukuran apa pun, bentuk sobekan tip dan pegangan apa pun dapat dirancang bergantung pada permintaan pelanggan.

Cocok dengan:
- Texwipe Polyester Cleanroom Swab TX743
Hubungi kami untuk lebih banyak item yang kompatibel dengan Texwipe Cleanroom Polyester Swabs

Diagram Dimensi:

Aplikasi:
- Membersihkan keyboard komputer
- Membersihkan dan menerapkan perawatan ESD untuk menampilkan layar
- Bersihkan permukaan optik dan kepala magnetik
- Membersihkan kotoran, oksida dan minyak dari kepala magnetik dan optik

Pengemasan:
500 penyeka / tas
5 kantong dalam dari 100 penyeka
100 tas / koper

Karakteristik Kontaminasi:
Property

Measurement

Test Method*

Nonvolatile Residue(NVR)

TM10: Procedure for Determining the Nonvolatile Residue (NVR) Extractable from Swabs in a Given Solvent

IPA Extractant

0.02 mg/swab

Ions

TM12: The Determination of Ions in Wipers and Other Materials by Capillary Ion Analysis (CIA)

Chloride

<0.01 μg/swab

Sulfate

<0.01 μg/swab

Nitrate

<0.01 μg/swab

Phosphate

<0.01 μg/swab

Fluoride

<0.01 μg/swab

Potassium

<0.01 μg/swab

Calcium

<0.01 μg/swab

Sodium

<0.01 μg/swab

Magnesium

<0.01 μg/swab
*: Prosedur uji tersedia berdasarkan permintaan.
Karakteristik ESD:
Tangani Resistivitas: 10 8 - 10 9 Ohms / Sq (Opsional)
Gambar: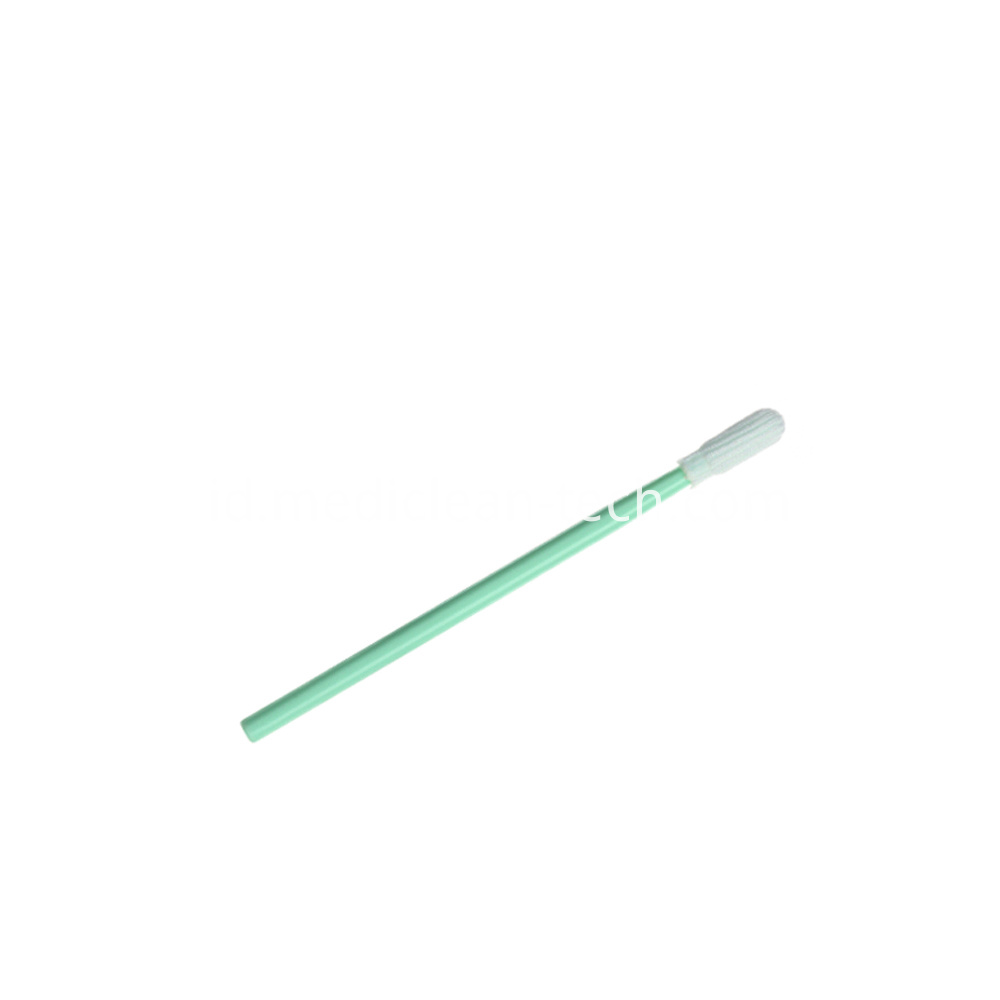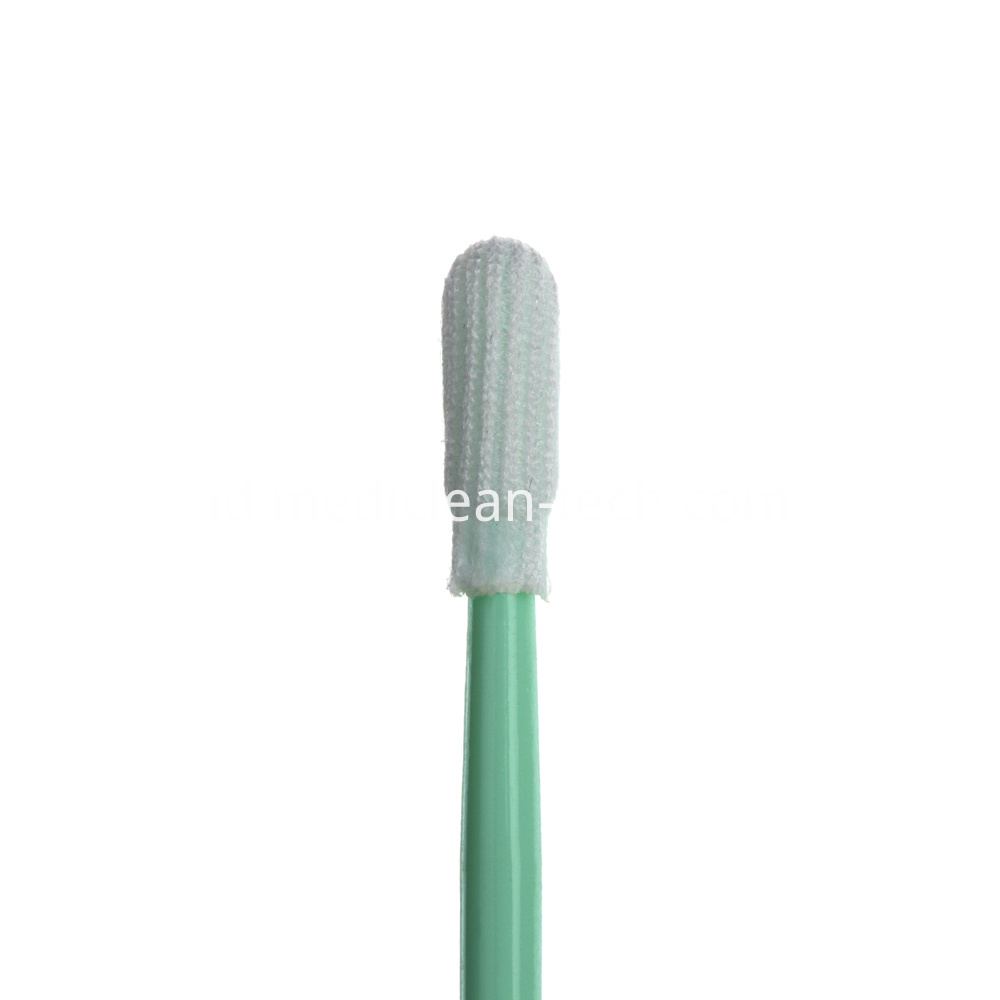 Kategori Produk : ESD Membersihkan Penyeka > ESD Anti-statis Polyester Swab